Seymour Management Consulting Inc. is a financial services management consulting firm established in 2009 and based in Vancouver, B.C. Canada.
The company was founded by Eloise Duncan. Seymour designed and created the longitudinal Financial Well-Being studies for Canada (still in market) and the Seymour Financial Resilience IndexTM
Between 2017 and 2022 Seymour Consulting became recognized as the leading independent authority on financial health in Canada. The social enterprise published many white papers on the financial stress, financial vulnerability and financial well-being of Canadians, and the need for financial institutions, policymakers and other stakeholders to do more to help support peoples' financial wellness – including in particular for those people are financially vulnerable or underserved.
Seymour Consulting also developed many proprietary financial health solutions, strategies and financial health index models for financial institutions and other clients.
All financial health research analytics and consulting advisory services previously provided through Seymour Consulting are now being provided by the Financial Resilience Institute, a non-profit established in September 2022. The Institute's team is being led by Eloise Duncan, CEO and Founder.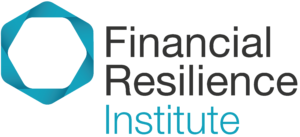 The Seymour Financial Resilience IndexTM is an unregistered trademark owned by Seymour Management Consulting Inc. The Index and trademark are being licensed solely to the Financial Resilience Institute
© 2022 Seymour Management Consulting Inc. All Rights Reserved.